7 tags
The Hardest Lesson Learned
Consequences.   I pretty much avoided them for the first twenty years of my life.  As a cheeky, precocious child- a product of broken home syndrome to the extreme- I learned how to scam and flirt and wriggle my way out of ever really having to take responsibility for my actions.  When the situation warranted it, I could squeeze out a few fake tears or flatter my way back into good...
4 tags
I Know This Is Breaking the Rules, But... →
If you want to keep reading my work, this is on a different topic altogether, but hopefully it will still interest some of you lovely readers!  I just started a new website catered to a "Jezebel" type audience.  It will cover politics, entertainment, art, culture, and whatnot with a focus on a multicultural, open-minded audience. Check it out… xoxo thebreakupblogger
6 tags
One to Get You Through the Weekend
New advice being handed out in my All Your Questions Answered section. Check it out…
8 tags
The Doctor Will See You Now
Since giving my ex anymore air time after this much time probably does not send the right message to my lovely readers and since my dating life is non-existent due to a grueling schedule of grad school, book projects, and a just-enough-to-get-by day job, I have decided that I will now turn my attention to those of you who are sweet enough (and for some,desperately miserable enough) to write to me...
8 tags
FAQs
I get a lot of people asking me for advice. To these people I say: Are you kidding me? Did you read my blog? I hopped my ex's fence, so I am the last person you probably want to ask for advice. However, since the demand has been so high and I'd like to think I've matured a bit since my fence-hopping days, I will give it a go. This is in response to the many questions you lovely...
6 tags
The Most Absurd Breakup Letters of All Time →
If you're going to break-up, why not put it in writing so we can all enjoy it?
6 tags
Finding Friends in Random Bars
So I promised a certain stranger-turned-friend a post all about him and it's about three weeks late, but here it is: Sometimes when you're pretty much sure that you suck, that all guys suck, and that humanity in general sucks, the universe gets it and rewards you with a little reminder that maybe there are like a handful of non-sucky people. That was a very articulate sentence, I...
7 tags
Drunken Rants as the Sun Rises
When we were growing up, we just instinctively pictured two of us. Life was tackled in pairs and Prince Charming was a given. But one day you're 26, slightly tipsy and being blown off by the umpteenth boy you hooked up with "too soon" and decided to text for a conciliatory hookup at 4 am. From the time I started seeing video clips of the streets of New York in elementary school,...
Anonymous asked: Would you ever get back together with your ex? Are you over him?
5 tags
Summer=Weddings=Constant Reminders of my Eternal...
I logged onto Etsy today to find some artwork and there was a huge wedding banner telling me where I could find cute vintage white dresses and handmade lace veils.   Last weekend, my Facebook feed was overtaken by wedding pictures. Apparently the weekend of July 7 is the time to get married. And if I have to shell out one more dollar on bridal gifts, I'm going on strike. I have come to...
Sometimes words just don't cut it. Thanks "K" for sharing your artwork! to the breakupblogger: Here is the link to my blog post concerning my recent break up. I am an artist (and biologist, but that's not important for this). As an artist with a blog, I mostly upload comics I draw expressing my life. I recently broke up with my boyfriend of 1 1/2 years. He was the...
achondritestritium asked: What should I do when my ex and I meet for closure. He broke up with me the day I left and I found out on his gmail that he had told his closest friend at the beginning of the relationship "I was extremely lonely, wanted sex and a girl and she seems good enough for it" Then he was saying how he wish he didn't start one with me because I seemed promiscuous and for no good reason. I...
Anonymous asked: I don't know how often you check this blog, but I just wanted to let you know that it's awesome. I just broke up with my boyfriend of two and a half years and as much as my friends try there is really nothing they can say to make it any better. It's nice to read what you went through because it's a reminder that I'm not the only person in the world to ever have my heart...
nette-ash asked: I don't really have much to ask, but instead tell. Considering that i've been reading your blog - front to back - up until 1 am i figured I would congratulate you for your blog. I love your wit and honesty, the craziness, and even the weird shit. It was all very good. I related to many of your emotions and some of your situations but if it at all helps - I'm glad to know that there...
5 tags
The Breakup Blog Goes New York
Every female writer armed with a little ambition and a lot of starry-eyed dreaminess, has a vision of what a "writer's life" is. For some, it's sipping black coffee in a café, while typing away on a laptop, the rain pounding the glass from outside. For others, it is a busy press room with the phones ringing off the hook. For me, as a recent high school graduate, over eight years ago (gasp!), I...
6 tags
The Six Year Curse
Almost all of my close female friends, and I literally can say all except one, are in long-term, serious, committed relationships. Furthermore, they all happen to have been in those relationships for almost exactly six years. How I happen to be the only single one amongst my friends is a mystery to me. Not so much the part about being single, but rather the part about them being my friend. ...
4 tags
The Breakup Guru
I am now taking questions at The Breakup Blog's Facebook page. Feel free to ask me anything, be it advice on your breakup, how it feels to get dumped (it's happened to me on multiple occasions), or just what color underwear I am wearing today (floral). 
6 tags
But you can write about it on your blog!!
If I hear one more of my friends say that sentence as justification for making me do things I don't want to do, I promise I will personally disband The Breakup Blog simply to make a point.  Ok. That is a bit extreme. I wouldn't go that far, however, my friends are collecting bad karma points for taking advantage of me in that particular way.  And therein lies the problem with being a...
5 tags
The Problem with Girls...
So I can't speak for all girls. But I can speak for myself. And I can speak for most of the girls I know, and most of us have one vital flaw.  We are way more invested in the guys we date than they are in us. Now I'm not talking about "the one." No, when it's right- and I've seen couples for whom it is just right- both people are equally invested. But...
6 tags
For all those who are wondering...
What's with all the new social media? Last week, I went to NY and met some amazing literary agents, one of whom will hopefully end up helping me with turning this blog into a FULL-LENGTH BOOK!  On my recent trip, though, I was reminded just what a huge part you (my readers) have played and continue to play in The Breakup Blog's success! That being said, I want to hear from you! Any...
5 tags
The Breakup Blog goes Facebook! →
For all you guys and girls, who want a place to share your thoughts, questions, and rants about breakups, breaking up, and relationships in general, please check this out! I'll be answering your questions, offering advice, and keeping you updated on all things Breakup Blog-related! xoxo thebreakupblogger
3 tags
Follow Me on Twitter!! →
All the best breakup advice in 140 characters or less…
Anonymous asked: i just wanna say, i'm going through the same thing as you are, or were. stupidly, i went out with my best friend. we told each other we wouldn't change if we broke up. well.. we JUST broke up. & i can't help but feel like nothings ever gonna feel the same. & he still wants to be the old buddies we were. & i just can't & i feel horrible for that.
5 tags
5 tags
6 tags
Now what?
Today it dawned on me that over the past several months, I've spent a lot of time talking about the "getting over him" process, but very little about what comes after it. Maybe because I don't feel like I'm there so I just haven't added anything else to my agenda. The more I think about it, though, the more I realize that maybe there really isn't a...
8 tags
Ignoring Your Inner Psycho-Child
It has been 647 days or 1 year, 9 months, and 9 days since I took to the internet to share my every OCD, homicidal, self-piteous feeling after my breakup with my ex. I know this because I just used a website to calculate this, which evoked a mix of emotions, not the least of which was shame that I still scan Facebook on a nearly weekly basis for traces of him. But something has changed because...
5 tags
A personal ad for the ages...
Over the past few months, I've had a few minor run-ins with members of the male persuasion which have made me think that, though my ex exacerbated these negative tendencies, I'm probably a little crazy, immature, and/or neurotic all on my own. I mean, I, of course, no longer stalk my ex or any new guys for that matter, but I've caught myself more than once stubbornly needing to...
7 tags
Love Made Me Crazy- The Book...dun dun dunnnn!
For all of you amazing readers who said that you would read whatever I write, hopefully you mean it! Despite being incredibly emotionally draining, scary, and HARD, I am finally sitting down to turn this blog into a full-length book, Love Made Me Crazy. (Still working on a tagline and am totally taking suggestions! ;) ) You can read the intro below and follow my progress at my brand-spanking new...
6 tags
Acceptance/ Your Long-Awaited Update
According to the Kubler-Ross model, there are five stages of grief and loss: denial, anger, bargaining, depression, and acceptance. Usually, this process is referred to when dealing with a death, but I have experienced every single one of those emotions since the breakup that spawned this blog nearly a year and a half ago. I have denied the reality of our split, showing up at his doorstep at...
5 tags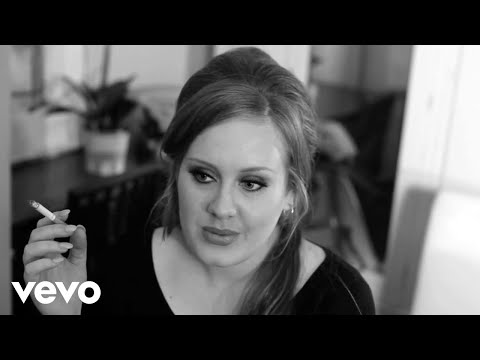 6 tags
Be Careful What you Wish For...
I am sitting with tears streaming down my face and I am reminded that information is a powerful thing. When we no longer have access to the one person we knew inside and out, we tell ourselves that just having a glimpse of their life after us is all we need to move on.  Sometimes, when we say that all we want is to know, all we really want is to not have to even think about it. I recently moved...
7 tags
The Breakup
A friend patted me on the back yesterday and congratulated me for "growing up." This comment was preceded by my confession that I'd never really broken up with anyone before.  I hate direct confrontation so much so that I'd always just alternated between ignoring and driving my boyfriends crazy with obnoxious behavior until they were forced to dump me. But I knew I...
7 tags
The Rebound
One of the things they tell you when you go through a horrible breakup and the snot and tears have finally dried (for the most part) yet you're still in a rut is to go out and date someone new. It's the age-old advice.  When you fall off your bike, you gotta dust off your scraped knees and get back on.  Jump back into the saddle, if you will. Now I, a serial dater who literally has...
7 tags
5 tags
I'm back bitches!!!
Ok, ok… I will start off by admitting… I suck.  I've missed you all so much, but couldn't seem to bring myself to write.  For starters, I've been in a relationship for the past few months and somehow the idea of having him stumble upon this little treasure trove of my numerous neuroses regarding men sends chills down my spine. I'm enough of a handful apart from...
5 tags
It's my party and I'll rant if I want to...
Because the universe has a twisted sense of humor, I'm going to take this opportunity to let off a little steam.  I rarely rant for the sake of ranting, but everyone deserves to be a little self-indulgent every once in a while. So… here's a little list of do's and don'ts that I have taken away from my very bizarre morning: Guys: If you're not that into a girl,...
6 tags
Is the relationship officially dead when you start...
I love writing.  And after three switched majors and two quarter-life crises, I'm fairly sure it's what I want to do for a living.  However, it doesn't quite pay the bills.  At least not yet.  Neither does changing diapers and moonlighting as a nanny every other afternoon. So lately, I've been mentally pawning off my belongings to pay off my accumulating debt.  And...
4 tags
Normal?
I may have the best job ever.  Sure, the family I work for never has any decent junk food in their house and, as a nanny, it is inevitable that at least once a day I will get pooped or thrown up on, but in exchange for the bodily fluids and having to take on the task of making sure the 4-year-old doesn't punch the 1-and-a half-year-old in the face over a toy car, I get the best therapy...
6 tags
Sleeping with the (friend of the) enemy
Bros before hoes.  Chicks before dicks.  We all know the sacred unspoken rule of putting friends before relationships and usually I agree with it.  I'd never dream of pursuing an ex's close friends.  But what if the relationship has crashed and burned and will never be able to be revived? And does the rule encompass any common casual acquaintances  or just close friends? All in all, Is...
7 tags
One final ode to Match.com
So after realizing I just simply do not have the time to devote to meeting men in bars and online, I've decided to cancel my subscription to Match.com.  But as I say a final goodbye to the online dating world, I have a few questions to ask. I'm assuming this is limited to LA, but why is it that every accountant, dentist, or teacher has a headshot amongst his profile pictures? Is...
5 tags
Dating is a full-time job..
A few days ago while slumped over my computer in my early morning public relations class after a night of dancing till 2 AM, I realized two things.  One, taking a Saturday morning class was one of the dumbest ideas I've ever had and two, that being in a relationship may be mentally exhausting, but being single is physically and financially exhausting! In the past week alone, I've gone...
6 tags
A warning to the love obsessed everywhere...
Thank God I've never dated a guy with a fireplace before! This is just gruesome…
6 tags
Young, single, and not (too) jealous of my...
Perhaps I'm calling myself out as a true child of the early 90s, but for a greater part of my childhood I couldn't wait to be fourteen like the girls in my beloved Babysitters' Club books.  Seriously, my life goal at ten was to wear a training bra and watch other people's screaming children after school.  Sixteen wasn't even on the radar. Never would I have imagined...
4 tags
If I ever needed a reason to feel stupider for...
It would be the cell phone bill I just received with a hundred dollars in usage charges while in India. Broken down that would be $2.50 for every time I stubbornly pressed redial one pathetic night only to get my ex's voicemail. 
5 tags
Did my India trip really have to coincide with the...
I can safely say without any exaggeration on my part that the number one question I've been asked since returning from my trip abroad has been, "Was it like Eat, Pray, Love?" My answer? Um… Well, I ate lots of chicken nuggets and Subway since Indian food and my stomach don't get along. I prayed every day that one of India's frequent power outages would not...
5 tags
Who knew the Facebook rejection could be taken to...
I said Sunday that I would explain my Saturday night almost-temper tantrum, so here goes… Months ago, when I first started this blog, I sat down at my computer and started jotting down ideas for posts.  Things that sucked about breaking up. Things that were funny. Things that made me want to burst into tears. One of the things that fell under the category of "things that suck so...
4 tags
Match.com kept me from having a hangover and...
Have you ever hit your funny bone on something and the pain is so intense, but instead of crying you just scream at whatever inanimate object you were unlucky enough to hit your arm on? Ok, maybe I am the only one who screams at things that can't scream back or maybe it's just a terrible analogy, but my point is this: sometimes shit hurts but instead of feeling hurt, you just want to...
5 tags
Moving on is much harder in an empty house in LA
Not to be Captain Obvious, but moving on is much easier when you're sipping mocktails on the beach on the other side of the world. Since I've been home, the combination of jetlag due to the 12 and a half hour time difference in India, no gas or money to go anywhere, and renewed 24 hour a day access to the internet are not helping my goal of being a happily single woman. After my...
4 tags
The time has come...
Sorry for all the delays people… internet has been hard to come by in Sri Lanka…but for everyone who's been asking… here you go: You know those stupid college essays which ask you to answer the most inane questions that seem so completely irrelevant to your current life that you can't help but roll your eyes at the administration that came up with them and wonder why you...